Sarbast Muhammed Ahmed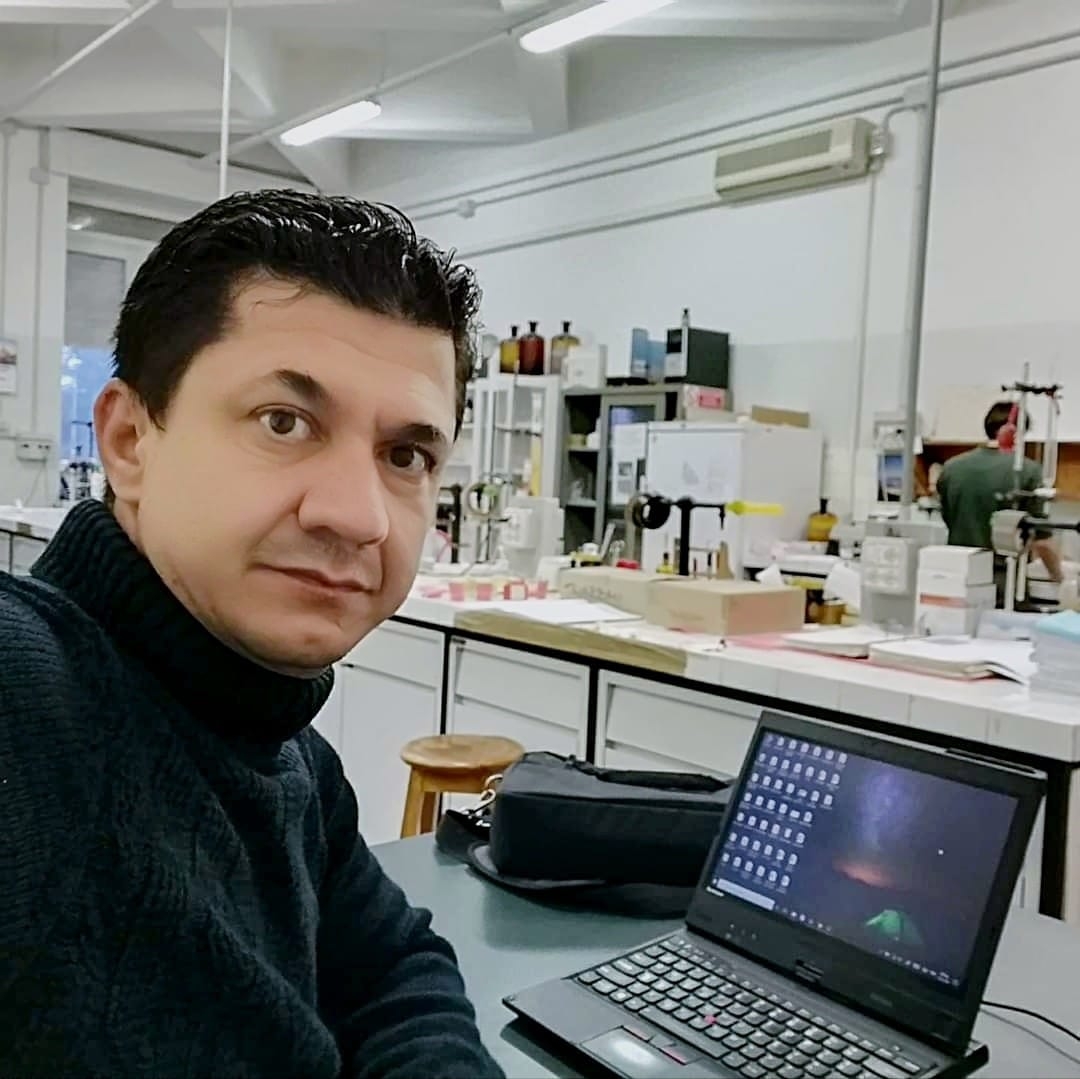 Lecturer
College of Pharmacy
Department of Pharmaceutical Chemistry
This email address is being protected from spambots. You need JavaScript enabled to view it.
Sarbast M. Ahmed was born in Erbil, Iraq. He received the B.Sc. and M.Sc. degrees in Organic Chemistry from the Salahaddin University-Erbil, Iraq, in 2005 and 2010, respectively, and currently is a Ph.D. student, College Of Pharmacy, from Hawler Medical University.
In 2006, he joined the Department of Pharmaceutical Chemistry, College of Pharmacy, Hawler Medical University, as Assistant Chemist, and in 2010 he became an Assistant Lecturer, then he has been Lecturer since 2019. His main areas of research interest are the design and synthesis of biologically active five and six-membered heterocyclic compounds.
Mr.Sarbast is a faculty staff of the College of Pharmacy/HMU and a member of Kurdistan Chemist Syndicate and he taught different subjects and topics for undergraduate students of Pharmacy and Medical Science College at HMU.
He was participating in different national conferences and workshops, he has published three scientific papers.
Synthetic Approaches and Pharmacological Evaluation of Some New Acetamide Derivatives and 5-Benzylidene-2-(2, 6-dimethyl-phenylimino)-thiazolidin-4-ones
Aras Najmaddin Hamad, Sarbast Muhammed Ahmed, Zanko Hasssan Jawhar, Dashti Hadi Hamad, Kezhal Muhammed Salih.Zanco Journal of Pure and Applied Sciences, 29(4), 2017.
SM Ahmed, KM Salih, HO Ahmad, ZH Jawhar… - Zanco Journal of Medical Sciences, 2019
Kezhal M Salih, Dana Ameen, Aras Najmaddin Hamad, Aryan Rizgar Ganjo, Sarbast Muhammed. Zanco J. Med. Sci., Vol. 24, No. (1), April, 2020
Ahmed, S.M., Hussain, F.H.S. & Quadrelli. Monatsh Chem 151, 1643–1658 (2020).
MSc in Organic Chemistry, 2010, College of Science, Salahaddin University, Erbil, Iraq.
Thesis: Synthesis and Nucleophilic Substitution Study of Some New Brominated 1,2-Thiazine.
BSc in Chemistry, 2005, College of Science, Salahaddin University, Erbil, Iraq.