Alaadin Muhammad Naqishbandi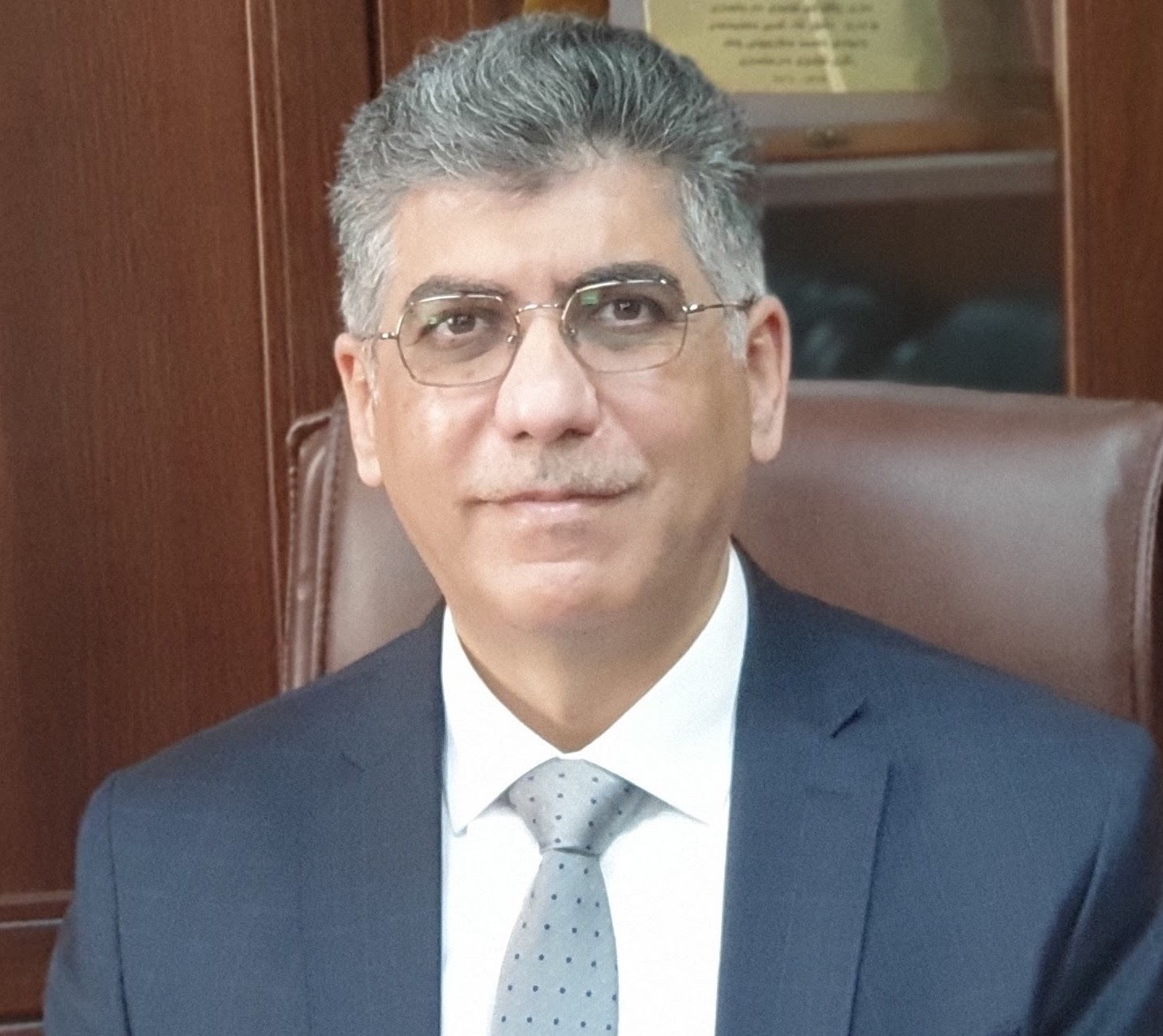 Professor
College of Pharmacy
Department of Pharmacognosy
This email address is being protected from spambots. You need JavaScript enabled to view it.
Dr. Alaadin M Naqishbandi is a Professor in the Department of pharmacognosy, College of Pharmacy, Hawler medical university. He received B.Pharm from Baghdad University, M.Sc. pharmacy (pharmacognosy) from Hawler Medical university, and Ph.D. pharmacy (Pharmacognosy) Hawler Medical university in collaboration with University of Copenhagen, Denmark.
He was a honorary postdoctoral researcher visiting fellow in school of pharmacy, Bradford university, UK (2009-2010).
Dr. Naqishbandi was the chair of department of pharmacognosy till 2014, then dean of pharmacy college, Hawler medical university to 2022.
Phytochemistry of medicinal plants
Bioassay guided isolation of natural products
Evaluation of antimicrobial and cytotoxicity activity of plants
Ethnopharmacological study of traditional plants
Evaluation of hypoglycemic activity of plants
Ph.D. pharmacy (Pharmacognosy), college of pharmacy, Hawler Medical university, Erbil, Iraq, 2007.
M.Sc. pharmacy (pharmacognosy), college of pharmacy, Hawler Medical university, Erbil, Iraq, 2002.
B.Sc. pharm, college of pharmacy, Baghdad University, Iraq, 1994.
Workshop and Training Courses
Training course of chemical separations and advanced chromatographic techniques in GC and HPLC applications. 2008; April 12-17. University of Duhok, Iraq.
Workshop of developing student centred learning. 27-30 March and 20-22 September 2011. Hawler medical university and Glasgow university program.
Workshop of Pharm D curriculum development. 5-28 August 2011. School of pharmacy, Belmont university, Nashville, USA.
Workshop on Best Practices for Planning Educational Assessment and Curriculum Mapping, 5-6 March 2017 Al Ain University of Science and Technology, Abu Dhabi, United Arab Emirates.
10th Multidimensional Chromatography Workshop, January 21st – 23rd, 2019. University of Liège in Liège, Belgium.
Conferences and Scientific Meetings
1- 1st scientific conference (to promote the medical education in Iraqi Kurdistan). 2008; April 28. Hawler Medical University, Iraq.
2- 6th international symposium on chromatography of natural product. 2008; June 15.Lublin medical university, Poland.
3- First International & 12th Iranian Congress of Microbiology, 23-26 May, 2011. Medical School, Kermanshah ,Iran.
4- Natural Anticancer Drugs (NAD), June 30 to July 4, 2012, Palacký University & Institute of Experimental Botany ASCR, Olomouc, Czech Republic.
5- The Third International Conference of Medical Sciences 24- 26 October 2012, Hawler Medical University, Iraq.
6- 4th International Conference for Young Chemists 2013, School of Chemical Sciences, University Sains Malaysia, Penang, Malaysia.
7- First World Congress for Advanced Medical Research (WorMed 2013), Kuala Lumpur, Malaysia.
8- International Conference on Science and Society: "Phytomedicine and Biopiracy" ICSS-2017. July 24 – 28 / 2017, Hilton Hotel, Mainz, Germany.